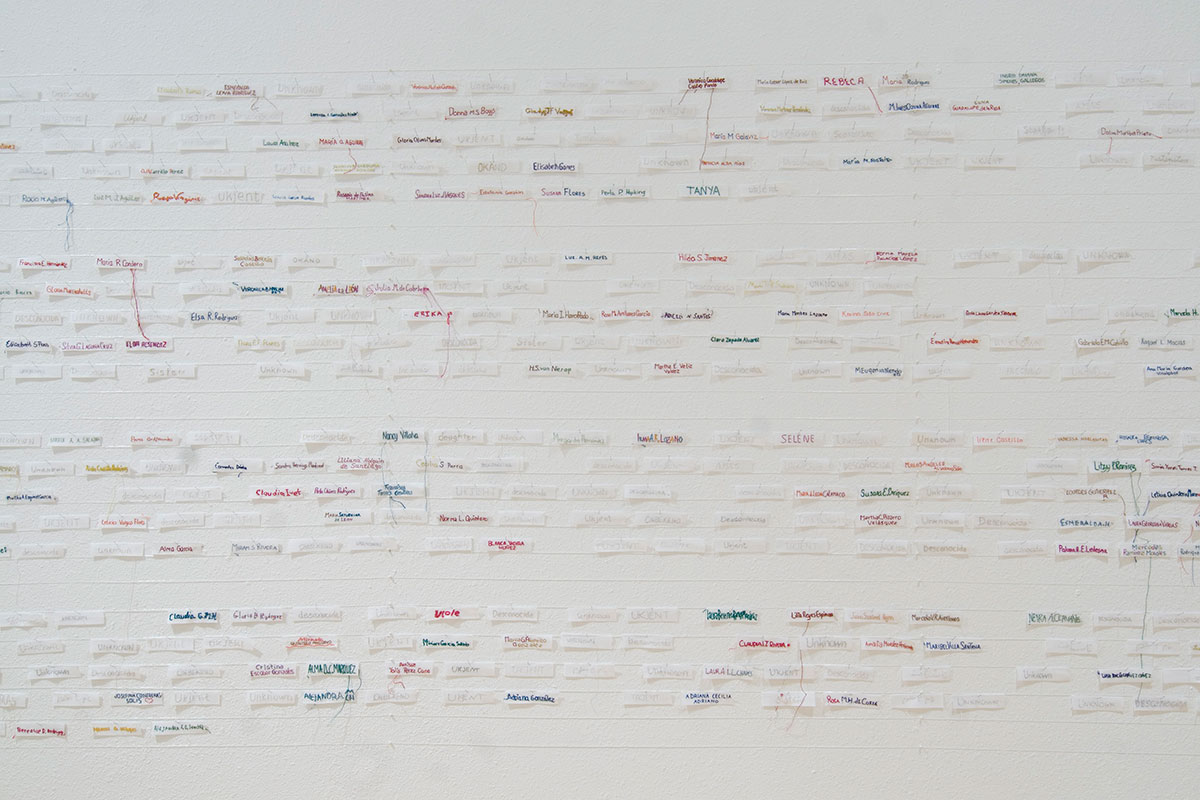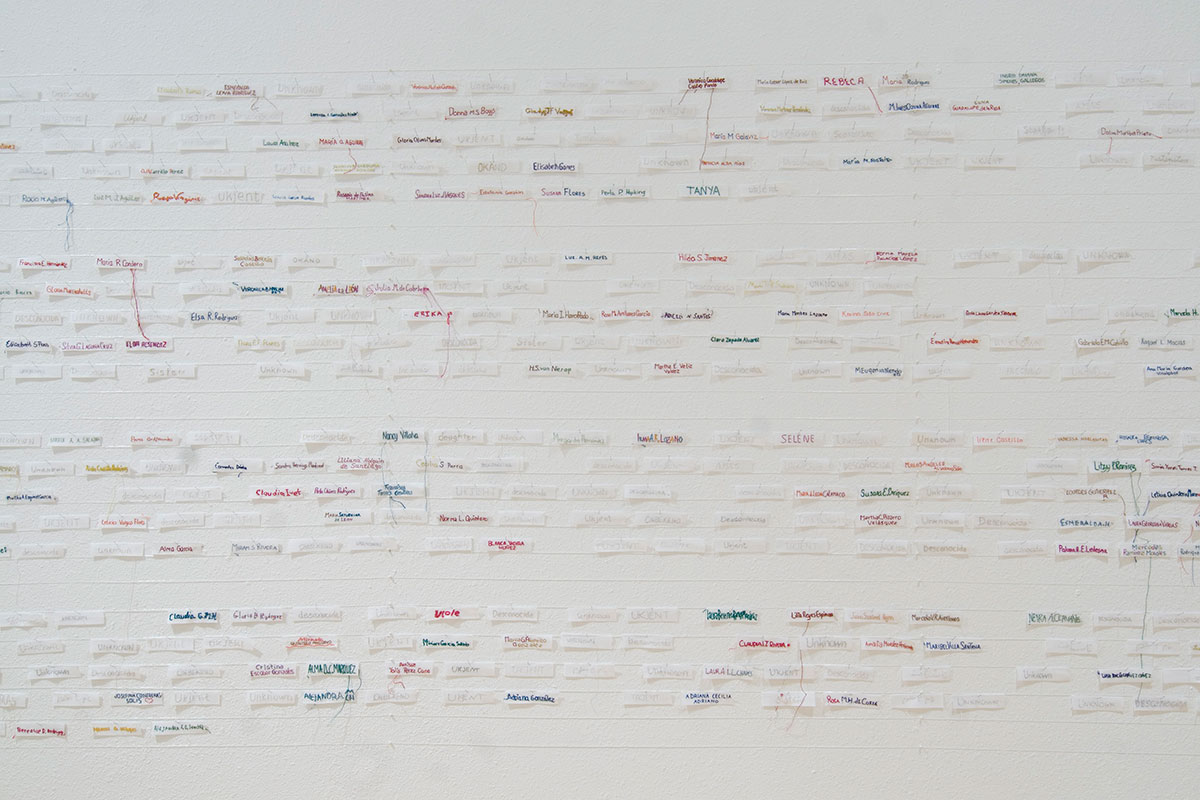 Unknown - Mujeres de Juarez.
The names of the missing and killed women of Juárez
There is not an "official list" of the murdered women of Juarez and Chihuahua. In fact, there are no official lists available from police authorities. The list which these names are taken from was painstakingly compiled by Esther Chavez Cano from Casa Amiga, from police reports found in the Juarez newspapers. It has been checked against several other lists compiled by Mujeres de Juarez, Amigos de las Mujeres de Juarez, Taken by the Sky and Diana Washington-Valdez. Every effort has been made to cross-check and verify the information.
(The parenthesis describes the date the women was found, and her age)
Julia Luna Vera (09.04.01 - 46)
María Montes Lazcano (04.03.97 - 27)
María T. Contreras Hernández (08.09.93 - 40)
María Santos Rangel Flores (05.01.00 - 40)
Martha Y. Gutiérrez García (07.09.97 - 28)
María de los Angeles Acosta Ramírez
María de Lourdes Galván Juárez (26.11.99 - 26)
María Elena Salcedo Meraz (26.01.00 - 35)
María Enfield de Martínez (08.07.94)
María Estela Martínez (09.01.99 - 22)
María Eugenia Mendoza Arias (03.10.98 - 28)
María I. Plancarte Luna (22.09.97 - 30)
Lourdes Gutiérrez Rosales (11.06.01 - 35)